Ardwick and Longsight Foodbank
Welcome to the Ardwick and Longsight Foodbank.  We are a local independent foodbank working to support people in our local community.  We are a volunteer-led organisation that provides food parcels to those who find themselves without the means to obtain their own groceries.  Working with each client, we aim to find appropriate ongoing support to help them through any difficulties they may be experiencing.  If you are working with a client who needs emergency food support, please complete our online referral form.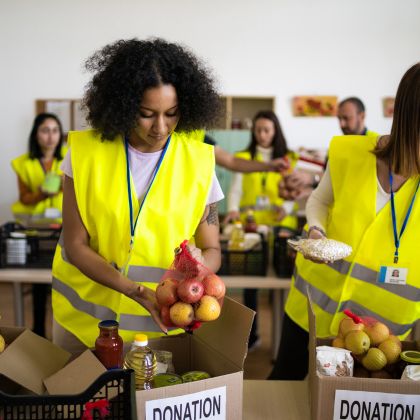 Ardwick and Longsight Foodbank
Ardwick and Longsight Foodbank is a local organisation providing emergency food support for those within our local community.   We are dedicated to ensuring that no one in our community goes hungry.   Where possible, we aim to provide food that caters for dietary needs and preferences, offering fresh vegetables, fruit and baked goods as they are available in addition to long-life staple supplies.  We work with other organisations to redistribute surplus food to support those who are unable to afford it for themselves. 
Passionate about making a difference? Join our mission to combat hunger and provide vital support to our community.  Your support, large or small, can make a significant difference.  Contact us now to see how you can help.
Contact us via the online form if you have any questions.  Alternatively, you can call us during our opening hours to discuss any queries.
Transformation Community Resource Centre
11 Richmond Grove, Longsight M13 0LN (Behind Longsight Police Station)
info@ardwickandlongsightfoodbank.org.uk