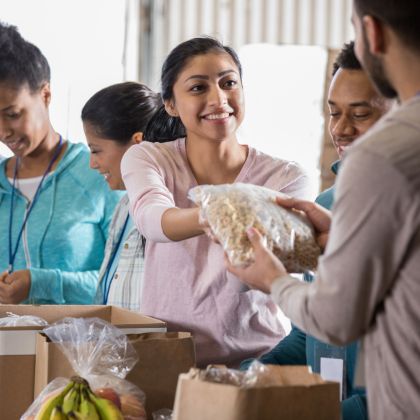 We welcome volunteers from the local community who could help
(1) At food bank sessions
(2) Outside of food bank sessions with stock collection and organisation
Ardwick & Longsight Food Bank is a Christian based food bank. We welcome volunteers from any background who are happy to work within the framework of our values and beliefs. Whilst we do not proselytise we are happy to discuss Christian faith with clients and to offer them prayer for their situation.
As the Food Bank is located upstairs in an old building, volunteers need to be able to climb stairs. If you are interested to help, please contact us for more information and an application form.
Contact us via the online form if you have any questions.  Alternatively, you can call us during our opening hours to discuss any queries. 
Transformation Community Resource Centre
11 Richmond Grove, Longsight M13 0LN (Behind Longsight Police Station)
info@ardwickandlongsightfoodbank.org.uk